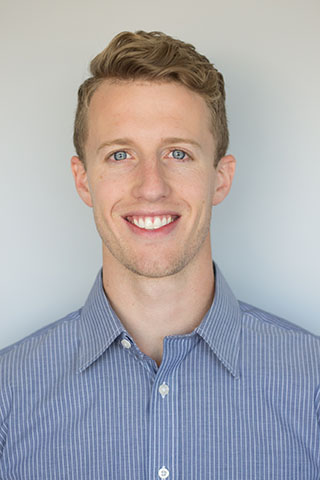 Dr. Jaicks
DC
---
Dr. Jaicks is a functional based chiropractor and graduate of Palmer College of Chiropractic. Growing up in the North Pittsburgh area, he was a 3 sport athlete and honor student at Mars High School, eventually going on to be a Dean's List student and Varsity Basketball player at Allegheny College in Meadville, PA. He is excited to offer quality, evidence-based chiropractic care to his home-town communities.
Dr. Jaicks strives to provide a unique model of chiropractic treatment not found anywhere else in the area. This has led him to pursue additional training in rehabilitation therapies, evaluation protocols, body movements and specific conditions of the muscles and spine, including disc injuries. He also completed post-graduate courses through the Motion Palpation Institute dealing with treatment of the extremities.
Dr. Jaicks is trained in Active Release Technique (ART) and Graston Technique, and has a special interested in acute and chronic back pain, sports injuries, and athletic performance. These soft tissues therapies directly treat the muscles, tendons, and ligaments causing your pain and conditions, reducing motion restrictions and inflammation while improving their function. Dr. Jaicks is also trained in the McKenzie Method, a highly researched and evidence supported technique used to diagnose and treat joint and muscle issues. This technique also provides patients an opportunity to become integrally involved in their own outcome. Through his internships in the Palmer Rehabilitation Center and Mount Lookout Chiropractic and Sports Injury Center, Dr. Jaicks has extensive experience integrating these techniques into the treatment of typical and atypical musculoskeletal conditions using these techniques.
Ultimately, Dr. Jaicks encourages his patients to become active and influential in the treatment of their specific conditions. He takes great pleasure in educating his patients on what is causing their pain and dysfunction, and how his treatments will benefit them by correcting those causes.